If you live in Nashville, this is important
Posted by Steve Jolly on Tuesday, October 3, 2017 at 6:23 PM
By Steve Jolly / October 3, 2017
Comment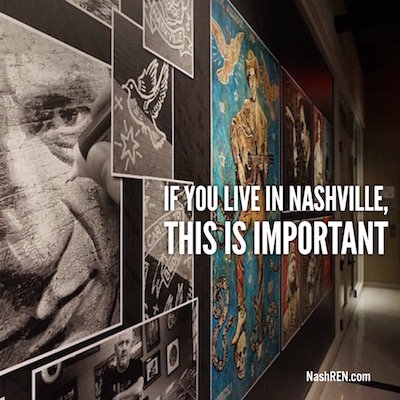 This is important for the residents of Nashville.
It's possible that the Metro Council could vote tonight to ban Non-Owner Occupied Short Term Rental Properties [STRPs].
Like AirBnB, VRBO, and so on.
Bill 608 has passed the first two votes, and it only takes one more to pass.
As I reported earlier, there is an Ad Hoc Committee that has been working on solutions with the community for three months. They have asked for two additional months to complete their work. The chair, Jim Shulman, said they are close to a proposal to fix the problem and allow these rentals to remain.
If this issue is important to you, I recommend that you contact your council member via email or phone and ask them to defer Bill 608.
You can find their contact info here:
https://www.nashville.gov/Metro-Council/Metro-Council-Members.aspx
The meeting starts in less than 1 hour at 6:30pm, so call/email them now.
You can watch the council meeting here:
http://www.nashville.gov/Information-Technology-Services/Cable-Television-Services/Metro-Nashville-Network/Live-Streaming.aspx
If you can't watch it, I'll fill you in tomorrow.