If you haven't guessed already...
Posted by Steve Jolly on Thursday, August 22, 2019 at 10:38 AM
By Steve Jolly / August 22, 2019
Comment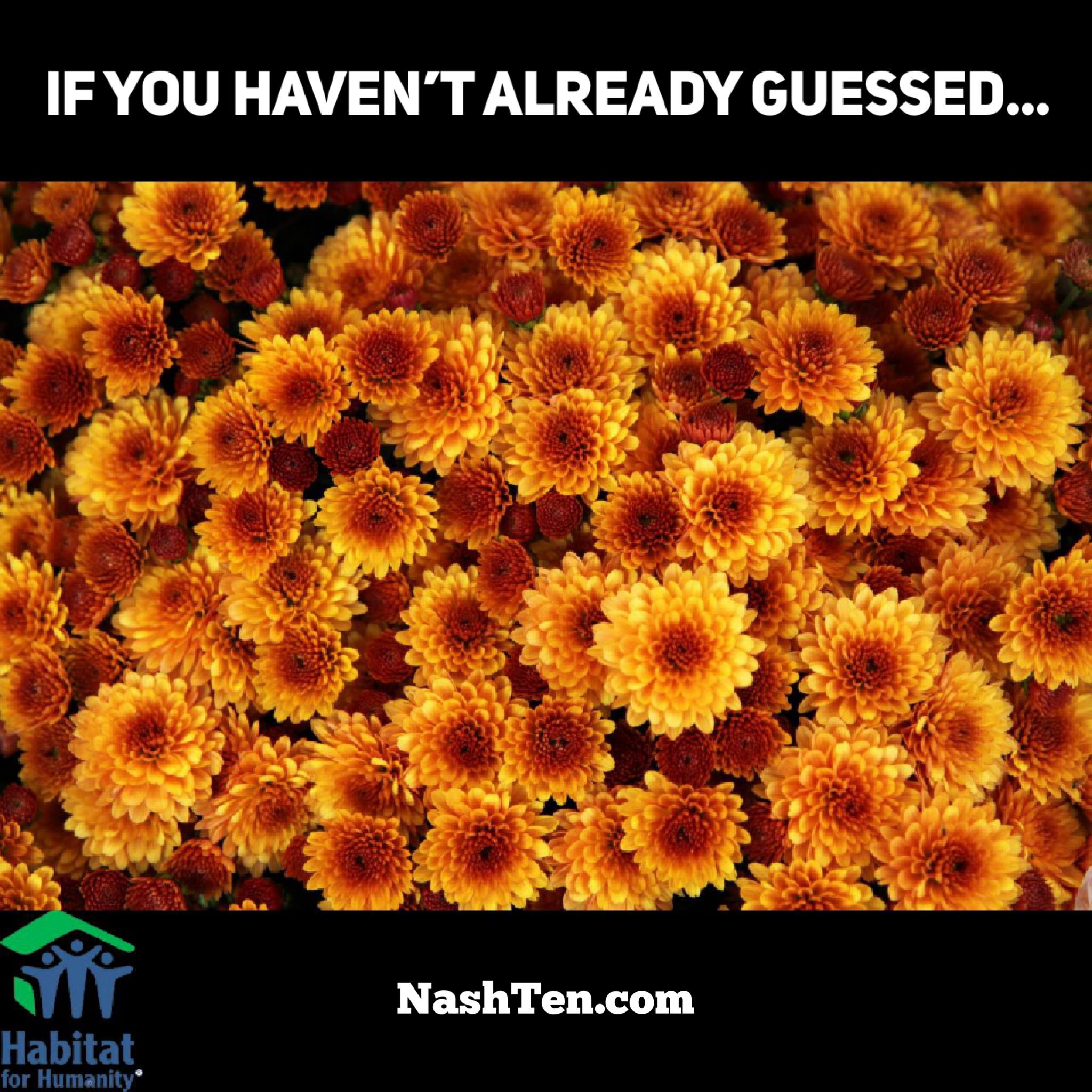 Tomorrow, concludes another trip around the sun for me.
Since I'm not big on cake days, I wanted to share with you one of the best-run organizations in Nashville.
Ranked among the Top 1% of their peers, this institution has helped more than 1,185 Middle Tennessee families find an affordable solution to homeownership.
This includes 1,961 kids having a permanent place to call home.
If you haven't guessed already…
It's Habitat for Humanity of Greater Nashville.
Greater Nashville Realtors works to provide the labor and funds to build one home every year with Habitat. It's a huge undertaking and we couldn't do it without the help of hundreds of great folks.
One of the ways we raise funds is through our annual mum sale.
For every mum purchased $10 goes directly to Habitat for Humanity. Gretchen and I love to purchase these mums each fall for their size and beauty.
This year, we decided to share the love with you.
Gretchen and I will deliver any mums you purchase to your front door (in Greater Nashville) and take care of placing the order for you.
All you need to do is complete this form, snap a picture and text it to me at 615.519.0983.
And…
If you live outside the area and still want to contribute, we'd be happy to donate the flowers to a local charity of your choice.