I Tell You This Crazy Story To Illustrate One Thing
Posted by Steve Jolly on Wednesday, July 18, 2018 at 8:39 AM
By Steve Jolly / July 18, 2018
Comment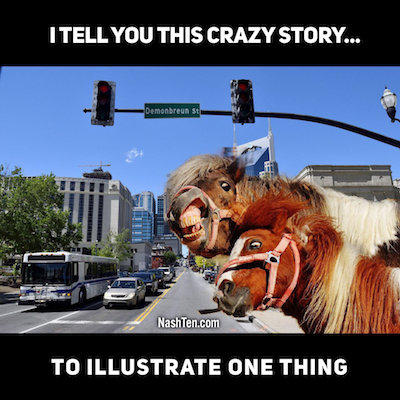 It's funny how the real estate market works. Or not so funny, depending on your point of view.

Here's what I mean.
In the mortgage crisis, one of the problems Nashville had was too much condo inventory. Banks, Creditors, and Developers all got hit hard when everything came to a screeching halt.
And in response to that problem, the banking industry reacted in a way that caused them more issues down the road.
Here's what they did.
Because it took several years for the inventory of condos to get back to normal, most lenders refused to finance condo projects. They were OK with the same exact buildings being constructed as apartments, but NOT condos.
Over the last seven years, most new projects have been apartment buildings. At the same time, the inventory of condos was shrinking and thousands of people moving here every month. It's like the banks got stuck in reverse until there were hundreds of units sitting empty.
They finally woke up. According to Business Insider, we now have $200 million in funded condo projects with more on the way.
Just in time for the next recession.
HaHa...I'm only kidding.
I tell you this crazy story to illustrate one thing.
Even in one of the hottest markets in the nation, there is still value if you follow the trends and know where to look.
And not every investor is the same. We recognize that you have a unique set of goals, concerns, and way of doing business. We'd love to listen to your story and make recommendations that work best for you.
If that sounds good to you, just hit reply.
Here's what one of my clients recently said, "I have worked with Steve Jolly during the buying and the selling process. He is very knowledgeable, conscientious and answered all the questions I had throughout the process. I would definitely recommend him to anyone"

The Daily Deal in Nashville is this stunning, custom home on a lake in Hendersonville for less than $430,000.