How to profit from your real estate agent
Posted by Steve Jolly on Friday, August 25, 2017 at 10:34 AM
By Steve Jolly / August 25, 2017
Comment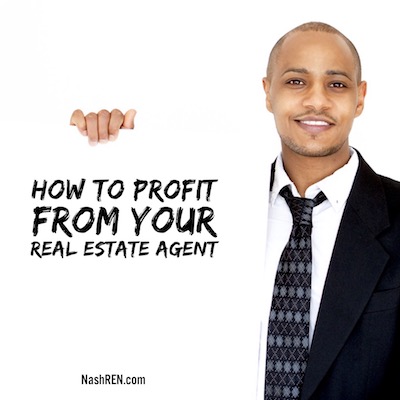 This interesting report was recently published on the sales price of homes sold through agents versus those for sale by owners [FSBO].
This report was conducted by an independent company, Collateral Analytics, who went to great lengths to make this the most accurate study to date. Here is the link to the study:
http://collateralanalytics.com/saving-real-estate-commissions-at-any-price/
They looked at a variety of markets across the United States and pulled data from 2016 and 2017.
They found in 2016, the average FSBO sold for 5.5% less than a similar home sold by an agent. And in 2017, the difference was 6%.
I know what you are thinking. This is really close to the commission that most agents charge to sell the home.
And if you think this way, then you are failing to see the big picture and the total cost of selling your home.
First, most successful for sale by owners end up paying a commission to the buyers agent at closing. So, not only did you sell it for 6% less, but your paid out another 3% in commissions. That's a net loss that was not mentioned in the study, and is one that most people do not consider.
Second, you did not factor in your time to sell the home. Time is the most precious resource that most of us have. If you do not hire an agent, you will spend countless hours staging, marketing, showing, holding open houses, negotiating the contract, following up with the buyer's lender, and hundreds of other tasks. Most people lose thousands of dollars in hours here that they don't calculate in the final costs.
Last, you will be responsible for the additional costs that your agent usually pays for out of pocket. Things like professional photography, advertising and staging can run more than a thousand dollars per listing that are rarely considered by the seller.
Because this is the first time that you will perform these activities, it will be at a higher cost (in terms of money and time) than your experienced agent.
Now that you can see the big picture, most for sale by owners work more and make less than if they hired an agent in the first place.
The solution is to find an experienced agent who knows how to quickly get the most for your home.
If this sounds like your kind of solution, then hit reply and share your thoughts with me.
I promise to fully answer all of your questions in a timely manner.
The Daily Deal in Nashville is a brick ranch home is the Rosebank Community of East Nashville in need of updates that is listed for less than $280,000.