How to Find Quality, Affordable Contractors in Nashville
Posted by Steve Jolly on Tuesday, June 1, 2021 at 3:26 PM
By Steve Jolly / June 1, 2021
Comment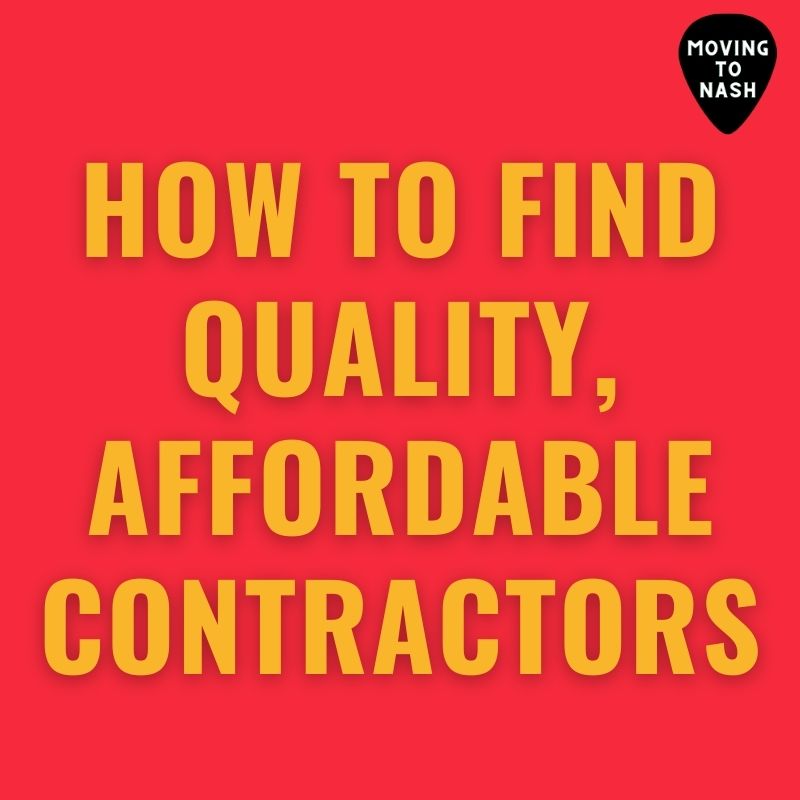 This is the final episode in this series for home buyers. This week we are going to talk about our network of professionals and how that helps you.
I heard this question the other day.
"I've just started to look for a painter and it seems a little overwhelming. There are word-of-mouth recommendations, then there are free online reviews and Angie's list. I've heard mixed reviews on the value of Angie's List, and my first thoughts were word of mouth is best, however, what might be good work to some may not be for me.
How do you find a quality and affordable contractor?"
I know the feeling.
Being in the business for the last sixteen years has taught me this. Good contractors are like Mamaw's banana pudding. Here today, gone tomorrow.
Here's one thing you need to know as a buyer. Most homes purchased today in Nashville come without any seller repairs. In fact, some people are waiving the entire inspection. Unless you are a General Contractor, I would never recommend that.
You need an inspection so you know what you're buying and what needs to happen post-closing. Because of that, Now more than ever, Homebuyers need reliable tradespeople. And they are hard to find.
Also, timing is critical. Some repairs are best done before you move in. With the home improvement business busier than ever, you will need more than one option as many are booked months in advance in Nashville.
Over the years, our clients received the best results via word-of-mouth recommendations from recent customers of the contractor.
We gather that feedback, compare notes with our network of trusted colleagues, and try to give you several options to choose from when you need to find the best vendor for you.
And when we get a whiff of negative feedback, off with their heads.
As much as we'd like to…we can't really do that. We will take them off the list pronto.
Here are a few of the vendors we shared with clients in the last thirty days.
Lenders
Appraisers
Attorneys
Flooring Contractors
Handymen
Window Cleaners
Pressure Washers
Plumbers
Roofers
Property Managers
Cleaners
Landscapers
Kitchen/Bath Renovators
Even if you are not a client, I'd love to help you too. All you need to do is CALL/TEXT 615.257.9996 today.
Here's what one of our clients recently said about working with us.
"Our experience with Steve and Gretchen has been first-rate, and they are the consummate real estate professionals. I've been licensed myself in two states over nearly 30 years and realize what it takes, and their system and guidance through the process make it seamless and easy for the customer."
This was the last episode in our buyer's series. Over the last several weeks we covered how to formulate the overall gameplay, finding the right neighborhood, writing a winning offer, negotiating, navigating the paperwork, and taking advantage of our network of professionals.
If you want to go back and review any of these, you can find them at the MovingToNash Youtube Channel or https://www.nashvillerealestatenow.com/buyers/
For the next few weeks, we are going to focus on one skill that will help you whether you are a buyer or seller and it's more important than ever. How to Master Negotiations and Win.
Peace and Love Y'all!