Here's the Good News
Posted by Steve Jolly on Friday, November 2, 2018 at 10:01 AM
By Steve Jolly / November 2, 2018
Comment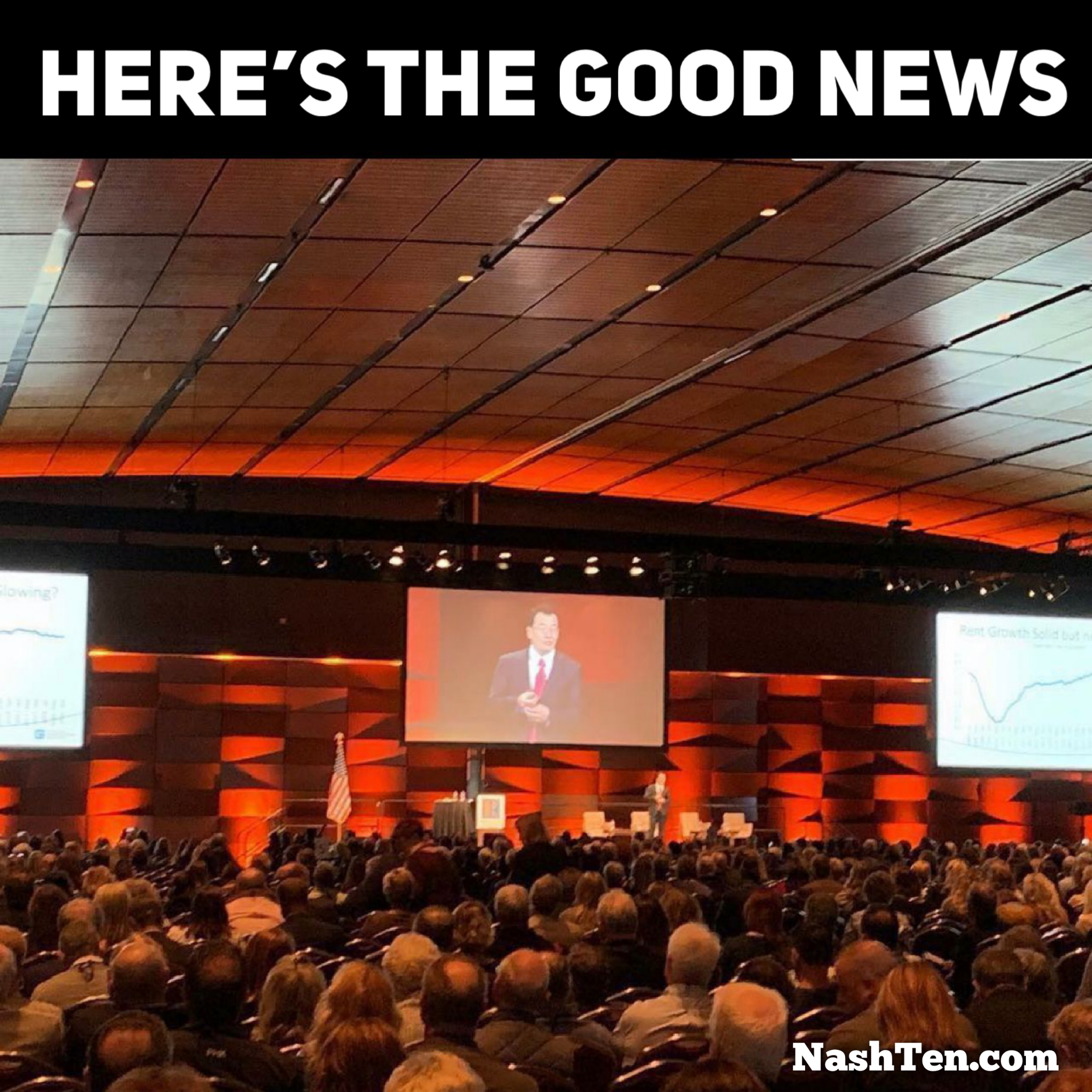 I'm in Boston today attending the National Association of Realtors (NAR) Annual Conference. And I just sat in on the Economic Issues and Trends Forum.
It was led by Lawrence Yun, the Chief Economist for NAR. Lawrence is wicked smart and I put a lot of stock into his projections because of his track record. What I learned is much of what we've been discussing the coming neutral market is spot on.
Here's what Lawrence said
- Buyer traffic is weakening
- Seller traffic is increasing
- And the days of easy price appreciation seems to be over
But that's not bad news. It's just part of the market cycles and it is best for the health of the economy and the housing market.
The good news is the fundamental strength of the economy.
1. Outside of a trade war with China or some other national disaster, don't prices are not expected to decline. Instead, we expect them to grow 1-2% higher than inflation for the near future.
2. Loan Delinquency and Foreclosures are at record low levels. That's due to the lack of subprime loans and the strong underwriting standards that have been in place for the last decade.
3. The number of homeowners continues to increase.
4. Prices go flat when we hit a supply of 7 months of housing inventory. And we have 4.5 months on inventory across the country.
5. The market turns when we have interest rates at 6.5% or higher. Current rates are at 5% and are expected to stay here through the winter. Next spring, rates are expected to creep up to 5.5% and hold through 2019.
Change can be scary. When you understand the reasons behind the change and the near term expectations, it's not as bad as the media makes it out to be.
I share this with you because I believe that educated consumers make better real estate decisions. If you have any questions about the market, then don't hesitate to contact me.
We are here to help you when you need it.