Here are the 3 biggest problems with Instant Offers
Posted by Steve Jolly on Monday, July 29, 2019 at 11:40 AM
By Steve Jolly / July 29, 2019
Comment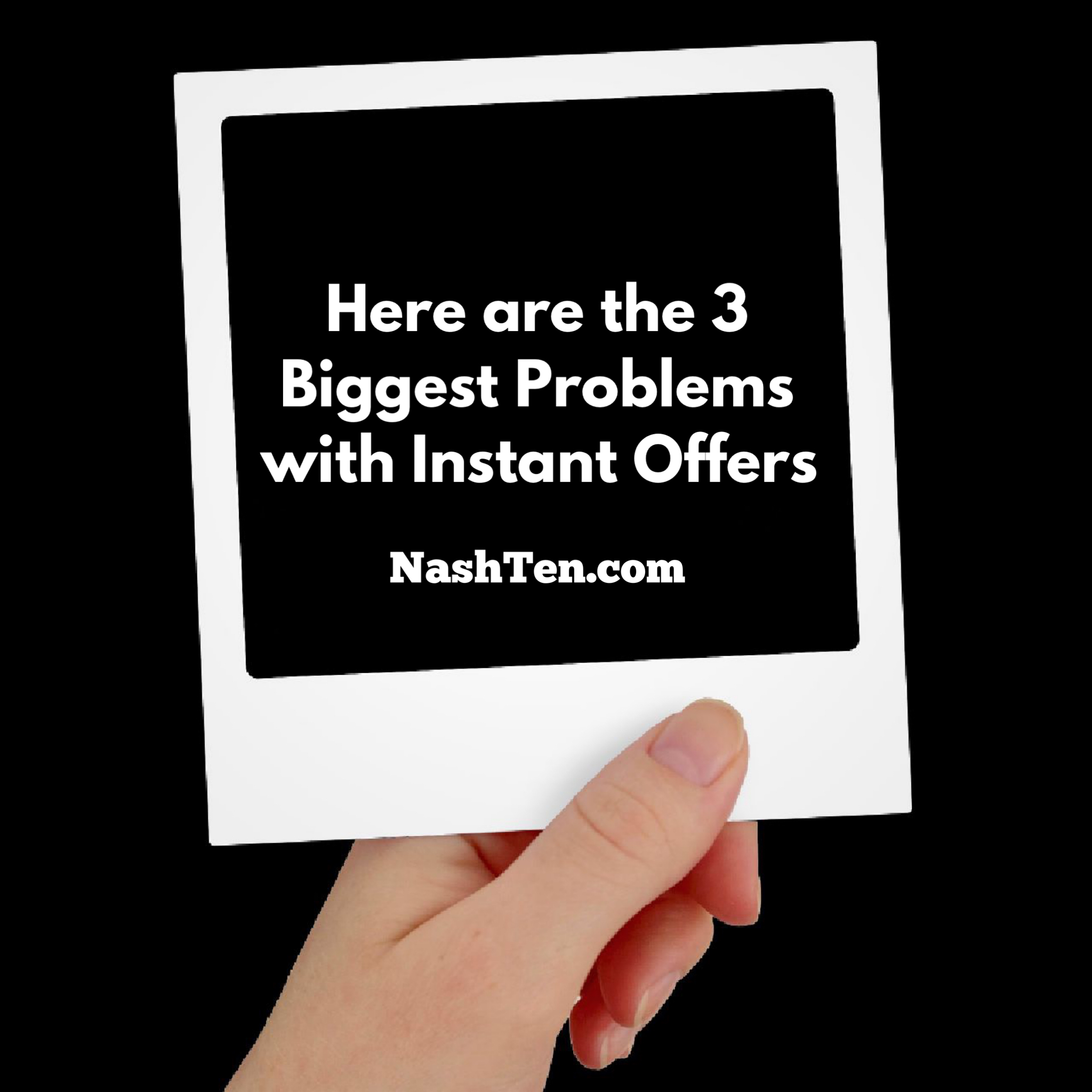 Have you thought about Instant Offers?
If the answer was yes, then your options in Nashville are going to increase soon.
And so is the confusion.
Here are the three biggest problems with Instant Offers and how I can help you find your best course of action for you.
The first problem with Instant Offers is that none of the companies structure the offer in the same manner. This makes it incredibly difficult to compare them side-by-side.
I'll make sure that you know and understand all of your options and costs. This way you can make an informed decision and feel confident in the direction that you chose.
The second problem is that none of the current companies provide you with the true value of your home. I understand that they claim these are market value offers and that may be correct from a wholesale perspective. Though, I haven't seen one that provides you the RETAIL value to size up.
I'll make sure you understand the true value of your home and back it up with data and comparable listings. This way you can compare the instant offer to see if the convenience you receive is worth the price you will pay for the service.
The last problem is that not all of the costs to participate are shared with you on the front end. And the one that gets most people are the repair costs. These companies will charge you for the repairs they want to make in order to sell the home.
And some of them don't share this information until you have signed a contract and have already agreed to all of the other costs.
Here are a few more things that you need to know about Instant Offers.
Nationwide, about 0.2% of homes are sold to one of the Instant Offer companies. And in the biggest market for Instant Offers, Phoenix, about 5% of homes are sold this way.
While at first, these companies thought they were going to dramatically change the real estate transaction. What they discovered is that these programs are the best way to bring more sales to their traditional real estate agent partners.
So, if you want to test the water and see what you can get, just hit reply. I'll make sure the information that you get is 100% transparent and I'll even request the Instant Offers for you.