Focus on what you can control
Posted by Steve Jolly on Wednesday, October 25, 2017 at 2:56 PM
By Steve Jolly / October 25, 2017
Comment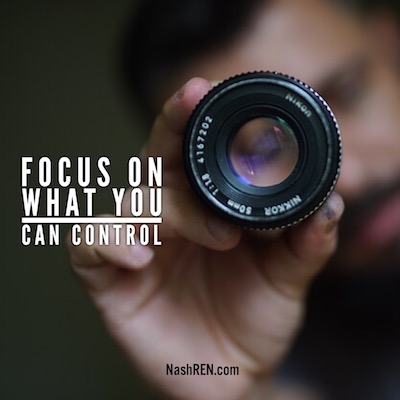 Tony Gonzalez will be a slam-dunk for the Hall of Fame when he is eligible in 2019 because of what he accomplished over his amazing,17-year career in the NFL.
He holds the league record for most receiving yards, receptions and touchdown receptions by a tight end. Tony is tied for the most Pro-Bowl appearances (14) with Peyton Manning and two other players.
In total, he owns 22 NFL records and 5 franchise records with the Kansas City Chiefs.
This comes after a collegiate career at University of California where he was an All American who played both Football and Basketball for the Golden Bears.
And on the eve of his last football game, here's what he said to his teammates about success, "You all see me catching 100 balls before practice. You see me catching 100 balls during practice. You see me stay to catch another 100 balls after practice. It's that routine that'll make you the best you can be. Stop chasing success. Success will seek you out when you adopt that approach to your job. Make football #1, and the rest will follow."
There's a lot to be said about Tony's approach to the game.
It reminds me of one of my favorite business maxims. One that I have lived by for many years that has always served me well.
Focus on what you can control and the rest will fall in place.
Tony focused on catching balls. He did it over and over. Way beyond what his colleagues would do. And he would not stop until he was the best in the business.
The same goes with real estate. You need to practice it daily to get better. And practice goes beyond working for my clients. To me it also means: putting in the research, studying market trends, learning from other experts and keeping you informed.
It rarely gets wrapped up into a nice "9-5" package.
There are a lot of early mornings and late nights of practice to get it all done the right way.
While I might not be the smartest or best-looking agent in Nashville. [Sorry Mom]
I refuse to get out worked by anyone.
It's not about the Hall of Fame for me, even if there was such a thing for real estate.
What motivates me is the smile on your face and the satisfaction of a job well done.
Thank you for your smiles and your trust along the way.
The Daily Deal in Nashville is this newer home in Inglewood [East Nashville] that is in a great location and features stained concrete flooring. This home is listed for less than $320,000.