Fat man in Nikes beats Tesla in 1/4 mile
Posted by Steve Jolly on Monday, May 6, 2019 at 11:59 AM
By Steve Jolly / May 6, 2019
Comment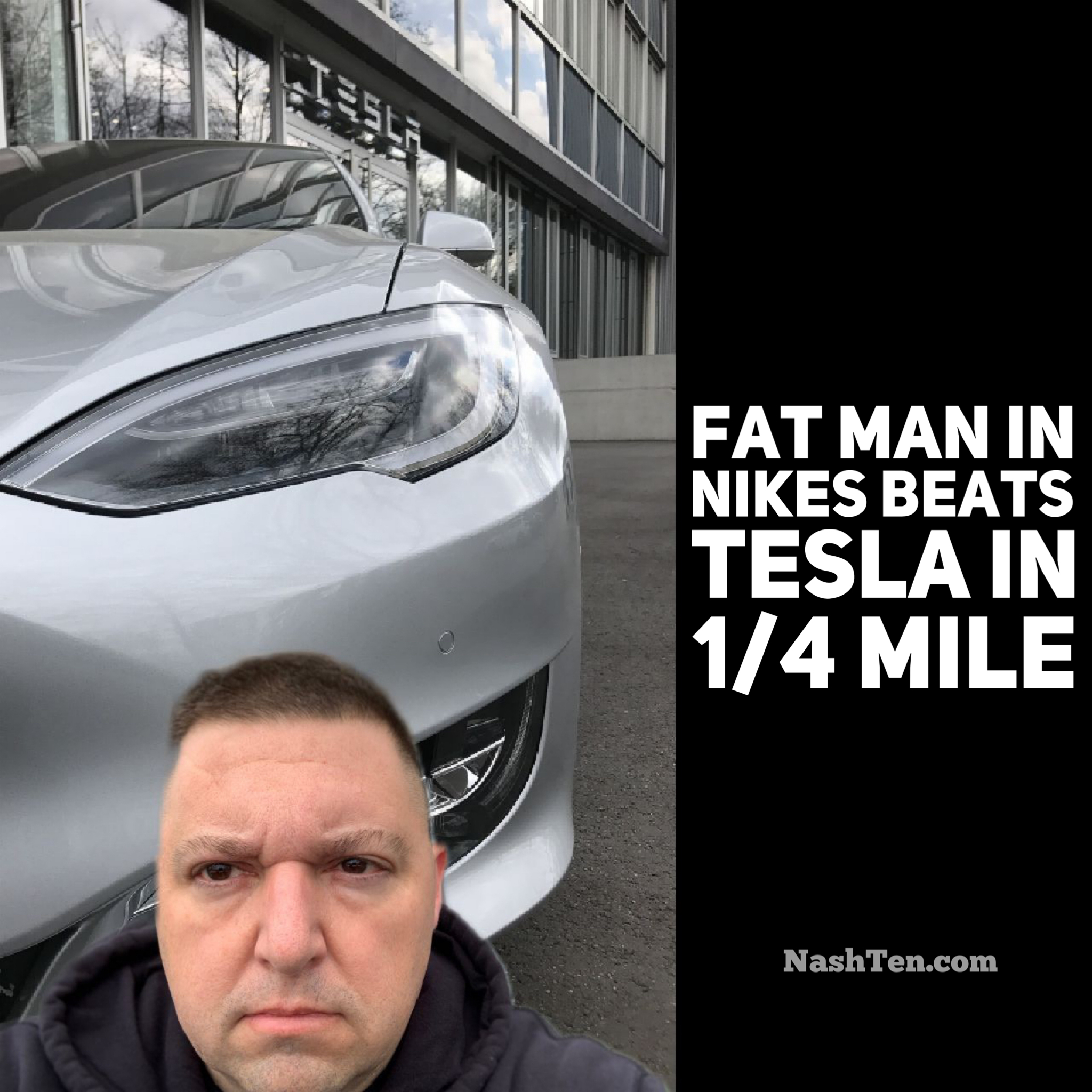 You might have seen my Facebook Live video walking down the street last week.
While it might seem silly at first, my goal was to prove a point about traffic in Nashville. From where I live in the Green Hills neighborhood of Nashville, it's sometimes faster to walk short distances than drive.
So I kept an eye on the car stuck in traffic in front of my home and started walking the 1/4 mile to Harding Rd. While the driver of that car would occasionally pass when the light turned green, I was able to beat him over the 1/4 mile to the corner by a minute or two.
WOW!
If it's faster to walk than drive in the burbs, then we have a huge problem. And it's only gotten worse with 440 under construction.
Last week, a new group of local businesses and organizations formed a group to tackle this issue, ConnectMidTN.org. The group says they will have a regional focus and will pay more attention to the grassroots effort. And this new group includes organizations that were against the transit plan voted down last year.
In other words, they won't be pushing a plan from the Mayor's office.
While there is nothing to get behind at this point, the group is also focusing on small fixes that can be made now to help our current situation.
Here's why it's important.
Companies looking to relocate to Nashville have concerns about our ability to continue growing. Finding people with the skills and experience needed is the top question.
And #2 is traffic. They want to know Nashville's plan for addressing the problem and some want to be part of the transit conversation.
While most cities would love to have these problems, that doesn't give us the freedom to kick-the-can down the road. We need everyone's input so that we can come to some consensus over the next few years.
I promise to be personally involved with the transit solution, and the Greater Nashville REALTORS® has already signed on as a founding member of Connect MidTN.
If you want to be involved too, just let me know and I'll share the opportunities with you when they are offered.