Every time you feel like quitting, remember this
Posted by Steve Jolly on Tuesday, May 1, 2018 at 6:31 PM
By Steve Jolly / May 1, 2018
Comment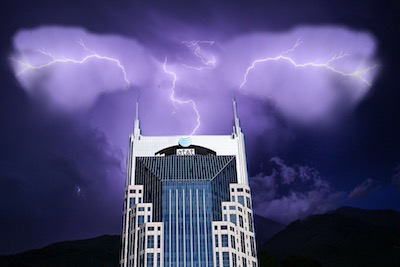 One day in May a few years back, 47 kids graduated from Sevier County High school just outside Gatlinburg, TN.
The tradition in that small town was for each graduate to have a minute at the microphone to share their future plans. One young man was going to help his father on the farm. A few ladies shared who they were going to marry.
Everyone applauded until this spunky young lady walked across the stage.
She said, "I'm going to go to Nashville and become a country music star," and the whole gymnasium erupted in laughter.
This young lady never forgot the laughter that day. Every time she had a bad day, she would remember the laughter. Every time she scheduled a show and no one came, she remembered the laughter.
Every single time she felt like quitting, she remembered the laughter and used the energy to power through.
Then one day, they weren't laughing anymore. She had a song on the charts and a spot on a weekly syndicated TV show.
Her name is Dolly Rebecca Parton.
People laugh at your dreams because of their own insecurities. They don't want to see you succeed because they would be left behind. You've heard that misery loves company. This is it in action.
Their laughter is your badge of honor and validation that you are on the right path.
I've been in Dolly's shoes too. Three times in my career, I've faced a strong headwind of people telling me that what I wanted to do was impossible. I didn't have enough time, talent or treasure to pull it off.
Each time I proved them wrong.
If you are like me, I bet you have big dreams too. Let's talk about what you want to accomplish and put together a solid plan to get it done. There's no better time than today, so hit reply and I'll get right back to you.

The Daily Deal in Nashville is this contemporary home in East Nashville that overlooks downtown from its huge rooftop deck. This new home is listed for less than $500,000.