Do exclusive listing networks benefit you?
Posted by Steve Jolly on Thursday, July 18, 2019 at 11:30 AM
By Steve Jolly / July 18, 2019
Comment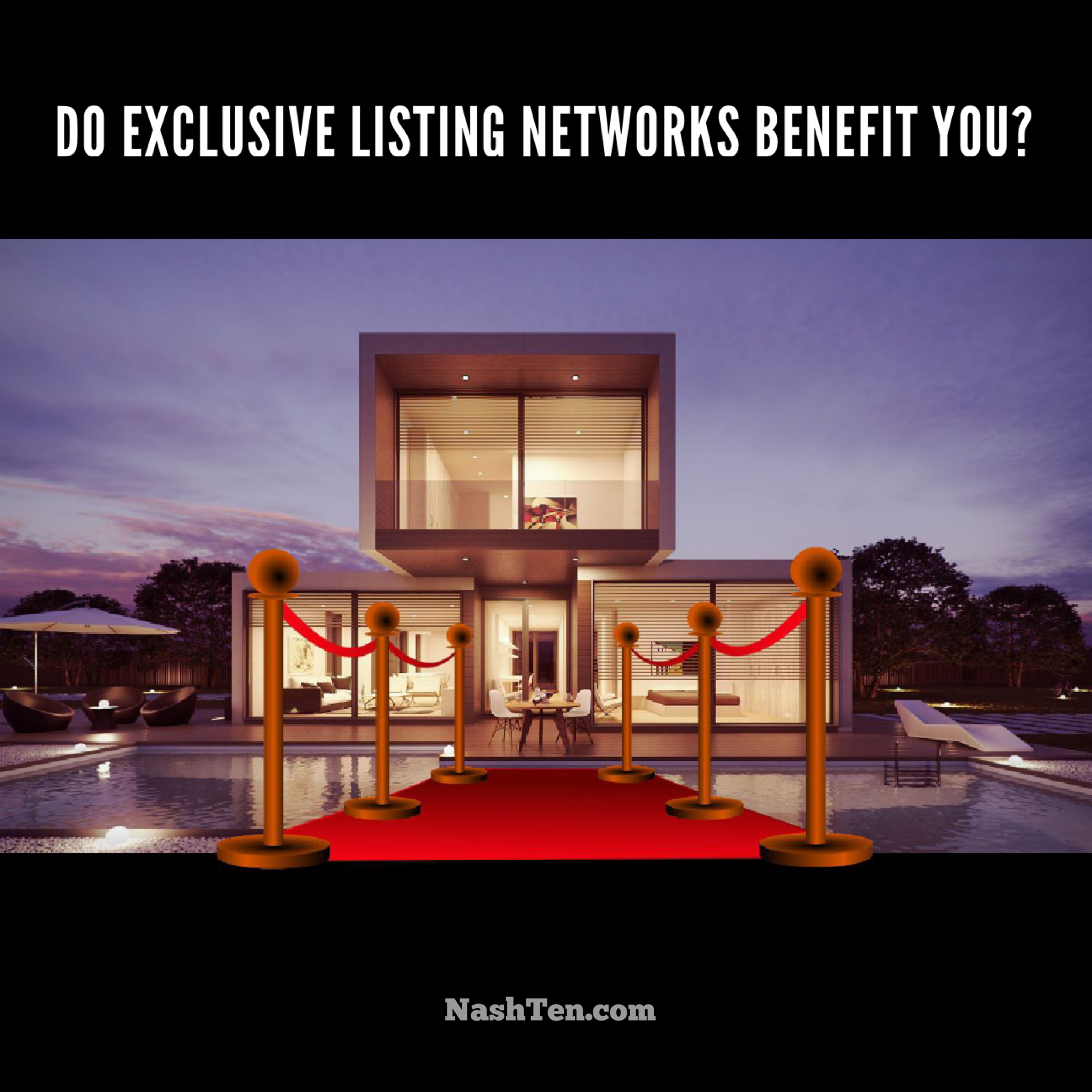 The latest trend in the brokerage world is the exclusive listing network.
It's the modern-day version of the pocket listing. Instead of keeping the listing in house and only marketing it to certain clients, these new networks of homes for sale are available online. It's just not in the MLS.
And I'm struggling to find any benefit for the seller to use one.
There are some benefits to buyers. Because the listing is not widely marketed, there will likely be less competition for the home. Less completion means the buyer has a better chance to purchase the home and get it at a discount from the market value.
So, these networks attract buyers hoping to get a deal. And the restrictive nature of the system makes them feel extra special because they are now "insiders."
There are lots of benefits to brokerages. Attracting buyers to peruse the listings on your site is good for business. It brings people to their website that otherwise would have shopped elsewhere.
And it gives brokers an opportunity to work both sides of the sale. In other words, both the seller and the buyer are represented by the same agent who gets paid twice for one sale.
Can you see the potential for conflict of interest?
In the old days, pocket listings were justified to sellers that wanted to fly under the radar with the sale of their home. Or, only wanted to market the home to a certain type of buyer, which could be construed as a fair housing violation.
And these folks understood that they were potentially trading dollars for their privacy.
Exclusive listing networks can now be found online by buyers. And those same listings are being advertised throughout the internet and social media.
Doesn't this network advertising eliminate the confidentiality these sellers are seeking?
From what I can see, these excluding networks mostly serve the interests of the brokerage, and that is what I want no part of them.
If you want to work with an agent who will serve your interests only and market your home to the largest number of potential buyers, then you've come to the right place.
Just hit reply and let me know what you want to accomplish. I'll be sure to listen and help any way I can.