Could they be more wrong?
Posted by Steve Jolly on Wednesday, January 17, 2018 at 6:21 PM
By Steve Jolly / January 17, 2018
Comment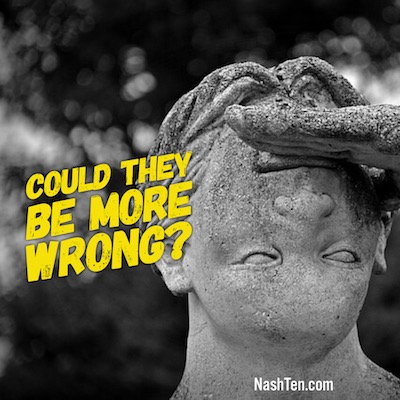 Here is something interesting that I think you should know.
Per the National Association of Realtors, 28% of their members across the nation have less than 2 years of experience.
This phenomenon happens every time the real estate market takes off. People assume that the work and money come easy.
And they flock to the industry like tourists to the honky tonks.
Could they be more wrong?
And I understand why they might feel this way, especially with the rise of HGTV and other real estate shows.
But here's the cold hard truth.
56% of those with less than 2 years experience made under $10,000 in 2016.
All this flies in the face of two things that you want most in an agent: knowledge and experience.
With the average age being 53 years old, you might assume that they have more experience than they really do.
If this is important to you, then you need to interview every potential agent about their experience and knowledge.
In fact, there is a whole series of questions that you should ask any agent you consider.
Here are the questions that I suggest you ask
How many homes have you sold in my neighborhood? In what time frame?
How many homes did you list and sell in the last two years?
What is your average list price to sales price ratio?
What are your average days on market? What is the area average days on market?
How will you market my property?
Where will you advertise my property?
What do you charge? and how much will you share with the cooperating agent?
Will you provide references?
Can I review the documents before I sign?
Why should I hire you?
And that last question may be the most important.
If they do not have an acceptable answer for that one, I suggest that you move on.
If you are wondering about my experience and knowledge, just check out this map of 500+ homes that Gretchen and I have sold since 2005.
https://drive.google.com/open?id=1JLoH6eSZUvpKuqqm_4Z6l4MW4iE&usp=sharing
We've got your neighborhood covered.
If you have any questions for me, just hit reply and I'll gladly answer them right away.
The Daily Deal in Nashville is this renovated condo in a luxury tower near Belle Meade that is listed for less than $250,000.