Being Wrong Has Never Been More Rewarding
Posted by Steve Jolly on Wednesday, April 4, 2018 at 9:58 AM
By Steve Jolly / April 4, 2018
Comment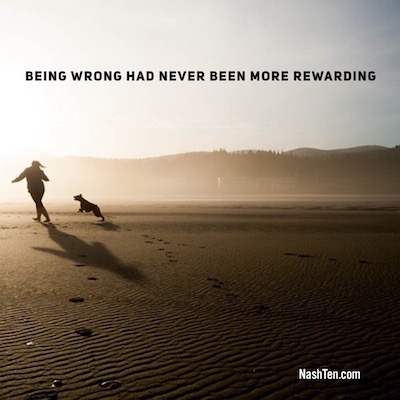 Every day when she hit the "send" button she told herself, "nobody ever has a chance at winning."
That's what super-fan Emily Muniz thought every day when she emailed the entry for herself and husband to the 2018 HGTV Dream Home Giveaway.
On New Year's day this year, she watched the 2018 Dream Home Special on HGTV with her daughter. With its location on a quiet peninsula overlooking Peugeot Sound, the view was enough for her to immediately fall in love.
The 3,500 square foot home has been completely renovated and offers stunning views from almost every room. In addition to the home, the Emily also won a Honda Accord and $250,000 in cash. The total prize was worth a whopping $1.8 million.
And here's my favorite part.
Emily is from Nashville and works as a producer at Fox 17.
While it seems like "extreme" luck has struck this young family, I've got to give Emily some credit. She had the dedication to enter for herself and her husband every day for months.
It reminds me of something that the late, great coach Vince Lombardi famously said, "Champions make their own luck."
More than anything Emily wanted to succeed in winning this home. The only thing she could control was whether she showed up each day to hit send on the submission. And that was her main focus.
You've probably heard that 80% of success is just showing up, and Emily provides another in a long line of stories that show just how true this is.
I know that there is much concern in today's real estate market. The fear of not being able to find (or afford) your next home lives in the heart of all of us.
And we make those fears come true every day that we don't chase after our dreams.
If this sounds like you, there is no better time to start than today. So get after it!
The Daily Deal in Nashville is this renovated townhome in a great location in Green Hills that is listed for less than $375,000.