Avoid This Big Mistake When Pricing Your Home
Posted by Steve Jolly on Thursday, October 14, 2021 at 9:45 AM
By Steve Jolly / October 14, 2021
Comment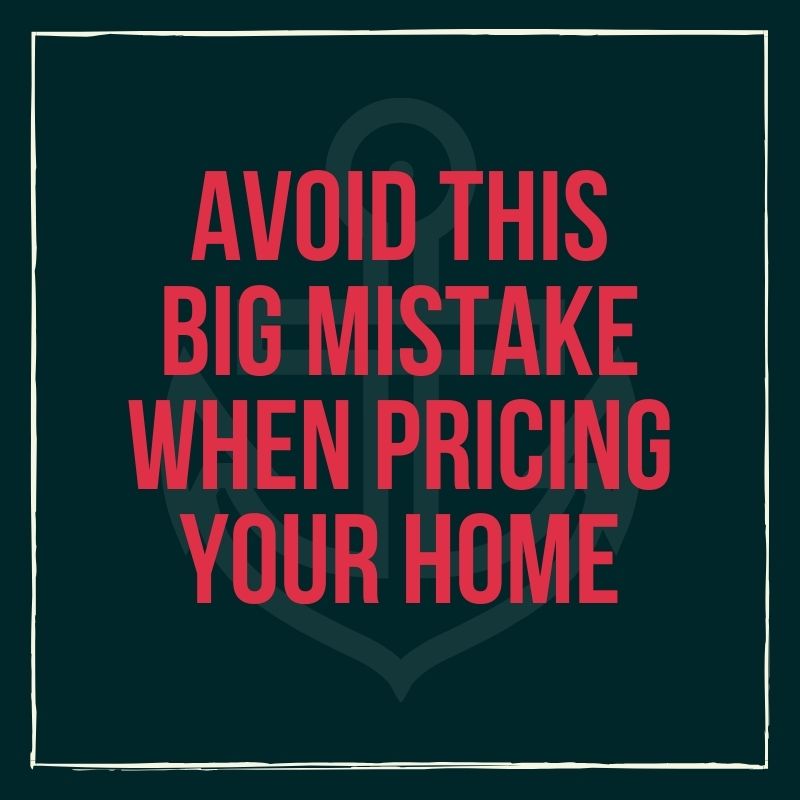 Hey! Steve Jolly here with Benchmark Realty. Today on the Moving to Nash Show, we going to continue our series for homeowners. If you're thinking about selling your home, then this is for you.
Today, I want to talk with you about price anchoring and how important it is to you when selling your home.
Anchoring is a tendency of the human mind to focus on the first available information and give it more value than what you learn later.
It's a good thing because it helps us to make educated guesses when we do not have all of the information that we need. However, you need to understand its power or it could be used against you.
Here's what I mean.
In a scientific experiment, students and Realtors toured a property and then asked to estimate the home's value.
During the tour, each person was given a randomly generated list price, and you'll never guess what happened. The higher the list price given, the higher the value of the home was estimated.
Here's the kicker.
This was true for both professionals and non-professionals.
This is why they call it an anchor. Learning that initial value locks it in your mind and every decision you make is biased against that first number.
Smart agents understand this and will use it to your advantage when selling your home…if they know how to properly value it.
This is a big problem in our industry. The average agent hasn't put in the time to learn to analyze the market and crunch the data accurately.
This is important to you because people are going to value your home based on the number you ask for it, so it better be correct the first time.
If you overprice the home, it can results in little to no showings. Sitting for weeks wasting your time while you are paying thousands in interest that you'll never see again.
Even if you get an accepted offer, I've seen buyers have instant remorse when they think they have overpaid. So much anguish that they cancel the contract or make unreasonable demands during the inspection period to make up the difference. That's just more frustration and wasted time for you.
And, if you make it past inspection, you can still have the appraiser throw a wrench in your gears because they did not have the data to back up your inflated price.
If you list too low, you run the risk of leaving money on the table.
Both of these weaken your ability to negotiate and close the best deal for your home.
That's why early in my career, I learned the tactics and approach appraisers use to value property. I combined that with the expert market knowledge into a powerful weapon that my clients use to their advantage.
If you are interested in what your home might be worth in today's market, please call or text me at 615.257.9996.
I look forward to sharing the data with you.
Here's what one of our recent clients had to say about us.
"[Steve] was spot on when it came to listing price and where the house would value. We sold our house the first day it was on the market - and I know it was because of him!!"
Next week on the Moving to Nash show, we will continue our series for home sellers and talk about how we help you become a better negotiator.
Take care!
Peace & Love y'all