Are you frustrated with the market in Nashville?
Posted by Steve Jolly on Monday, July 9, 2018 at 2:50 PM
By Steve Jolly / July 9, 2018
Comment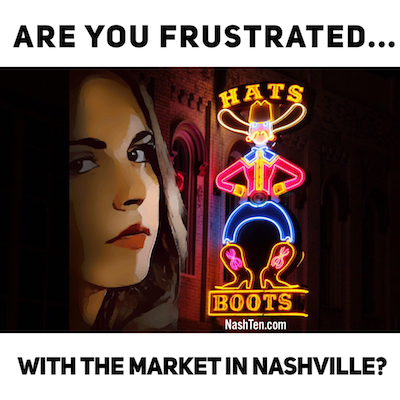 The hyper-local real estate market is a lot like the weather in Tennessee. It's constantly changing.
For the last few years, we have had an overall lack of inventory. Especially in homes that are affordable. When builders started ramping up production after the mortgage crisis, they focused on higher-end homes in Nashville.
Many builders needed to recover after five years of taking losses and sitting on the sidelines and these have the highest profit margins.
Here's the problem it caused.
The inventory built did not match the needs of buyers in some areas. These higher priced homes stayed on the market longer and people remained in their rentals longer than expected.
Many buyers sat on the sidelines during the crisis and delayed their plans to buy. Finally, when the time was right for their purchase, there was nothing that they could afford to buy in their current neighborhood. And they were forced to wait again.
How frustrating.
Fortunately, a few builders started to take notice and feed the crowd of buyers starving for a new home. A few builders like, Kinloch Partners, addressed the affordability problem in the urban core.
However, most of the new, affordable inventory is being built in the suburban towns just outside of Nashville. Places like Hendersonville, Gallatin, White House, Lebanon, Smyrna, Murfreesboro, and Fairview.
In these new communities, you can get a new, three bedroom home for $200,000 - $300,000. Including some with brick, hardwood, and granite.
While I appreciate the effort of these builders, I still don't think it will be enough to fill the demand for affordable housing. So, here is what I recommend.
If you are looking for a new home that won't break your budget, then hit reply today. We would love to quickly send you information on the most affordable communities just a short commute from downtown.

Don't let this opportunity pass you by.
Otherwise…

The Deal of the Day in Nashville is this ranch home in popular West Meade that is up for absolute auction this week. It needs work but has tons of potential. The starting bid is less than $200,000.