Are Home Prices Falling in Nashville?
Posted by Steve Jolly on Thursday, April 30, 2020 at 10:11 AM
By Steve Jolly / April 30, 2020
Comment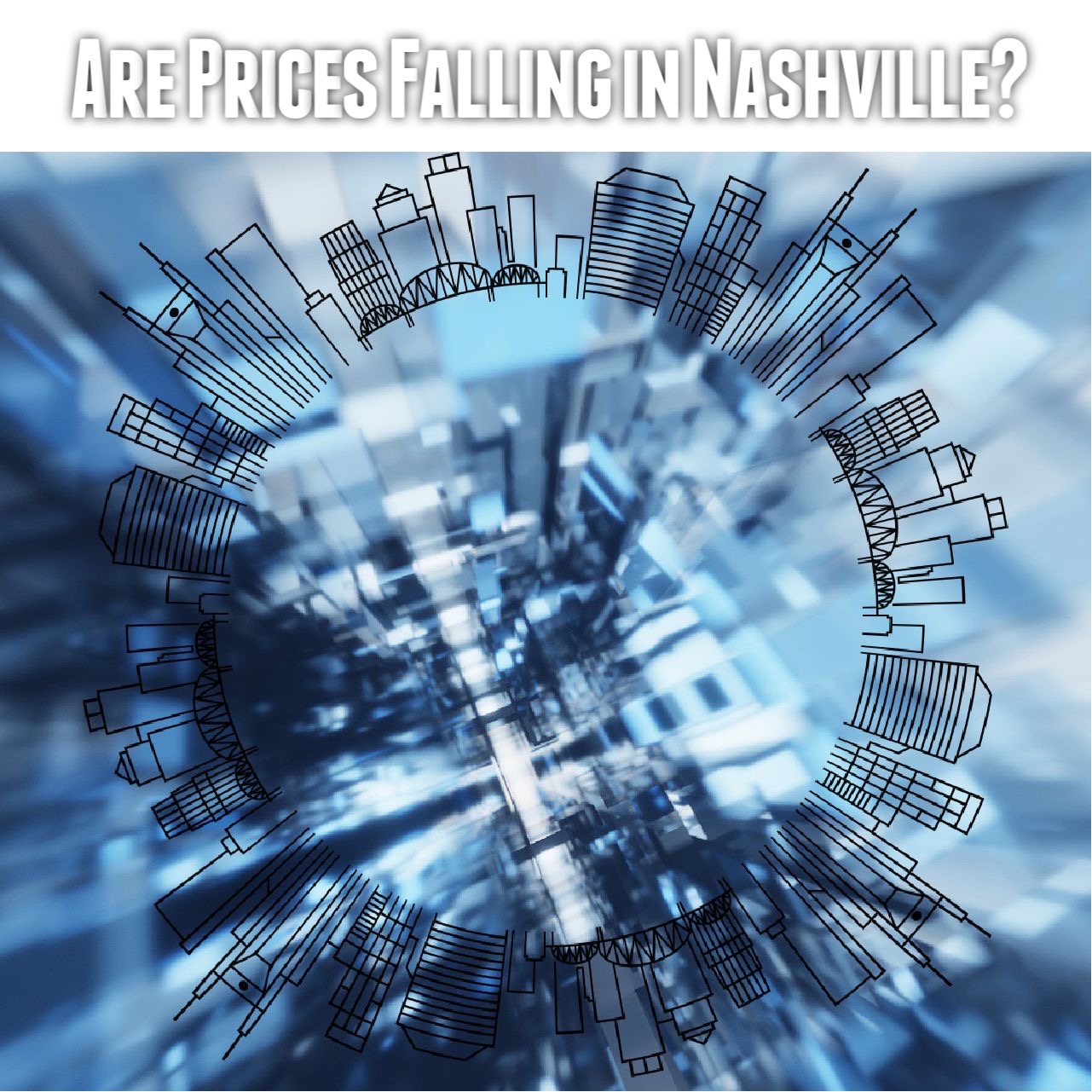 This question is top of mind for almost everyone in Nashville.
If you own a home or rent here, real estate is one of your biggest monthly expenses. Beyond that, it's also a huge driver of the economy. 25% of the national GDP comes from the housing industry and probably more in Music City.
To say it's important would be an understatement.
I've been keeping an eye on pricing for you. I want to tell you what I know and then what I expect to happen. If you have any followup questions, I am here for you.
Here's what I know.
The median sales price for single-family home sales in Greater Nashville for the first 27 days of April was $315,000. That puts the median sales price DOWN 0.8% over March 2020 and UP 8.7% over the same time period last year.
I said UP 8.7% over last year. And basically flat over last month.
First, I'm impressed as many of these homes went under contract in March when we were under stay at home orders for an indefinite time period. And encouraged that the leading market indicators are stronger than expected in this hard-hitting crisis.
More than 900 home sales will be entered into the MLS before they close the books in April, and many of those will be new construction which sells at a premium. So, I expect the median sales price to stay the same or increase slightly by months end
I also need to say that I'm cautiously optimistic at this point. If we don't stay on a path of safely restarting the economy, my confidence fades fast.
Here's what I think will happen.
Right now, I do not expect the median sales prices to be in decline in Nashville at the end of 2020.
Prices increased and the market expanded in two of the last three recessions in Nashville. That's also true for the nation as a whole. Home prices don't typically fall during a recession.
The falling prices a decade ago had more to do with a multitude of bad loans, a huge oversupply of new construction, a delayed stimulus package, and late action by the Federal Reserve to shore up the economy. None of these factors are in play at this time.
Rest assured if I am wrong, I'll be the first to keep you in the loop with any market changes. I'm keeping a closer eye on this than ever before.
If you want to check on your home price today, visit my site NashvillePrices.com for 2 instant price estimates of your home.