April Showers Bring More Inventory In Nashville
Posted by Steve Jolly on Wednesday, May 9, 2018 at 8:16 PM
By Steve Jolly / May 9, 2018
Comment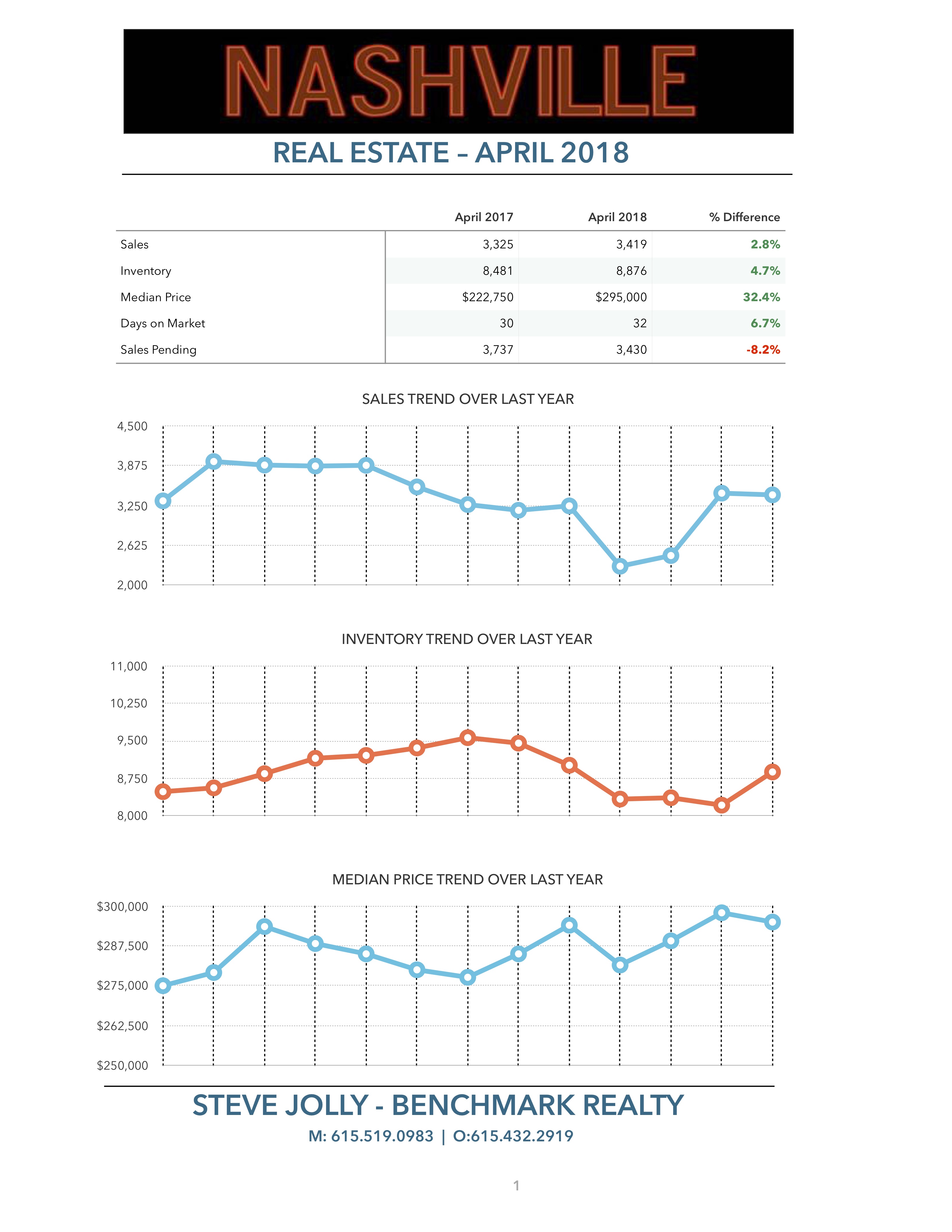 Good news for buyers! Inventory in Nashville appears to be on trending upwards, and there are a few reasons why this may be happening.
The cold, rainy spring kept many homeowners on the sidelines until April.

The rise in interest rates has slowed down buyer demand.

Builders are starting to get caught up on the pent-up demand for new homes.

Nashville may be starting to move from a seller's market to a balanced market.

Or…All of the above
Sher Powers, President of Greater Nashville REALTORS® said, "While demand has remained high, the supply struggle has had a mild impact on our market," said Powers. "The addition of inventory from new home construction and current homeowners placing their homes on the market is welcomed by potential buyers and will provide a modicum of relief to the supply-demand tension."
The main problem for buyers is with entry-level homes. There are not enough of these homes for the number of buyers that are currently in the market. And builders are not producing many of these, especially in the urban core.
It's because the land prices are too high in Nashville for most to make an acceptable profit building homes that are less than $200,000.
And if you are looking below $150,000, then it is nearly impossible.
I recently had a foreclosure in Dickson, TN. The home is in below average condition and it is in a rural part of Dickson that is nearly one hour from downtown Nashville with a list price of $115,000.
Yet, we had more than a dozen offers on this property.
In fact, I haven't sold a foreclosure in the last three years that did not have multiple offers.
I've developed a marketing strategy that is designed to bring the maximum number of offers in the least amount of time. It's made life a little easier for my clients because they are able to limit the inconvenience of dropping everything at a moments notice for a showing. Instead of this going on for weeks at a time, we can condense this period to less than a week.
It helps them take control of their lives in one of the most stressful times.
If you want to see if this might work for you, then hit reply. I'd love to share what we do and how it will benefit you and your family.
Let's talk soon.
The Daily Deal in Nashville is this historic, stone cottage that was recently renovated and is currently listed for less than $380,000.