All Sales are Final
Posted by Steve Jolly on Tuesday, December 1, 2020 at 10:04 AM
By Steve Jolly / December 1, 2020
Comment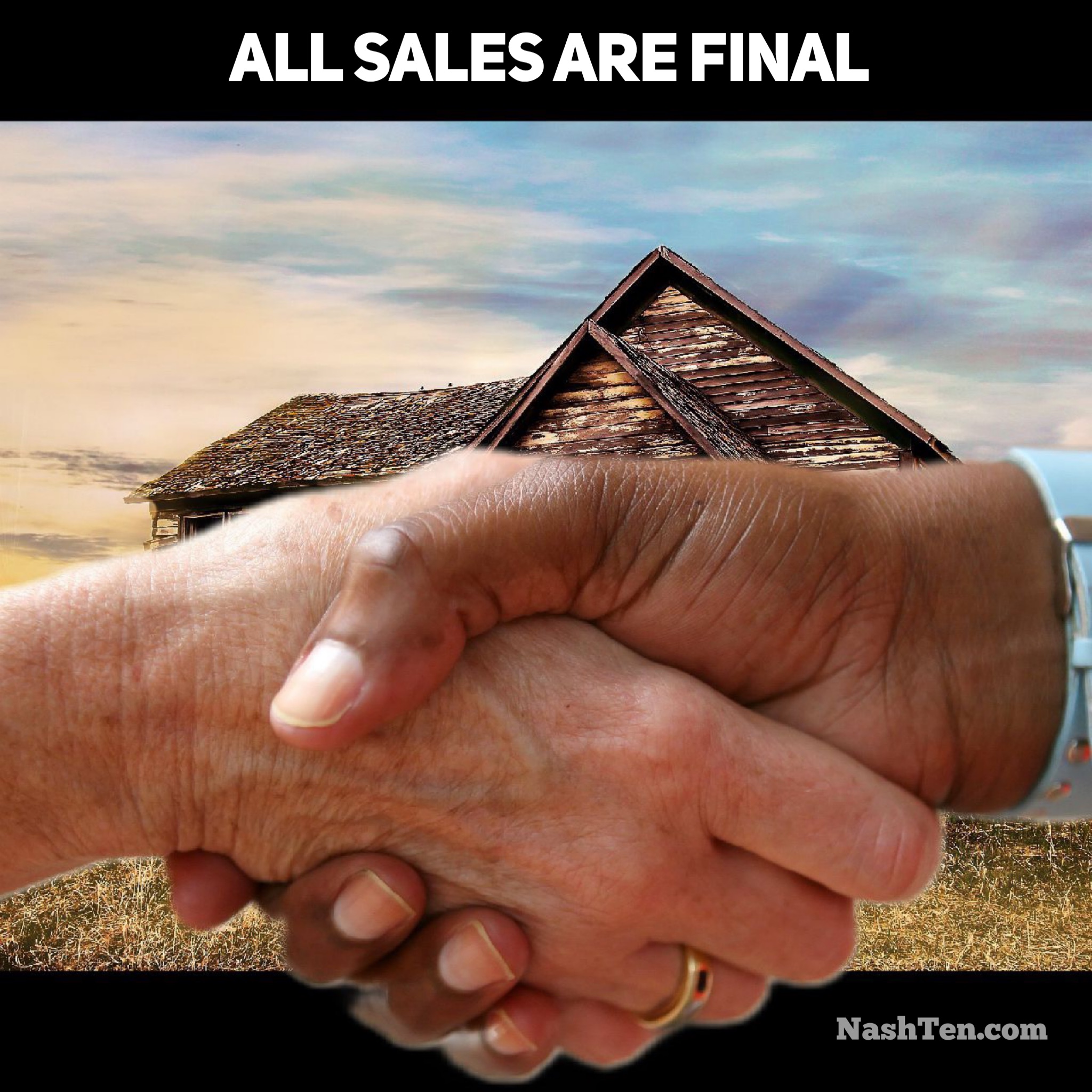 Cal realized the mistake he made just when the gavel came crashing down and the auctioneer proclaimed that "All Sales are Final."
He went to the auction intending to buy a small apartment to renovate. Instead, Cal purchased an old, derelict mansion. Bad roof, crumbling walls, foundation sinking, mold-infested, no electricity for two decades. And the list goes on and on.
He made a simple mistake at this auction by bidding on the wrong property. That cost him about $45,000, and now he is borrowing more money to correct the error.
While they try to put a positive spin on this story...it's truly sad.
Cal and his fiancé could be living in their newly renovated apartment, instead of a camper out behind the old manse. They could be enjoying their life as twenty-somethings instead of giving every spare minute to this renovation.
About twelve years ago, I saw firsthand the results of other "new" investors who made the same mistake as Cal. Seeing others making "easy" money in real estate, they set out to flip homes with very little professional help, experience, or advice.
And they paid the price.
I decided to share this story because it is starting to repeat itself here in Nashville. People from all over the nation are wanting to invest here. They've seen the growth, headlines, and buzz about our great city. It all seems so simple, especially on TV.
Find a house at a great price. Hire a contractor to fix it. Then buy a wheel barrel to haul all your profits to the bank. I wish it were that easy.
If you are thinking about investing in Music City, then give me a call. I'd be glad to listen to your plans and share my experience.
And if you still want to go to an auction, I'll gladly go with you.