A new fight at an old fort
Posted by Steve Jolly on Monday, October 9, 2017 at 8:27 PM
By Steve Jolly / October 9, 2017
Comment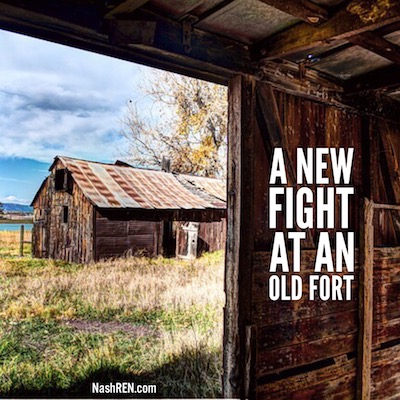 Nashville is at a crossroads.
If we are going to continue growing in a healthy way, Nashville is going to need the right infrastructure to support it.
One piece of the puzzle is affordable and workforce housing.
We haven't built enough of it over the last 10 years and the market is feeling the strain. Just ask anyone who has attempted to buy their first home in Nashville recently. They will likely tell you stories of how they had offers rejected on several different homes. That homes were sold before they had an opportunity to view it. And, that they are afraid of being priced out of the market.
Some would like to put the burden of affordable housing on developers with laws like inclusionary zoning. This would force developers to build a certain percentage of affordable homes for every market-rate home that they built.
The problem with this approach is that developers are not required to build any homes in Nashville. So, we have no control over the number of affordable homes that are built. It could potentially be zero with this approach.
Others would leave the entire burden on the government. This is not effective either as evidenced by our current situation.
Instead, I prefer a mixed approach where developers and our elected representatives work together to provide the best solutions to the problem for all stakeholders.
This approach is not without critics though.
And it's been seen in two separate, but adjacent projects recently.
They are the redevelopment of the Fairgrounds and Greer Stadium.
The redevelopment of Greer Stadium recently moved one step closer to reality by Metro giving initial approval to the proposal called Cloud Hill.
The Cloud Hill proposal calls for the Greer Stadium site (not Ft. Negley) to be redeveloped to include affordable housing, retail space, maker/creative space, a community center and park land. 13 of the 21 acres at this site would be dedicated to park land that is open to the community year round. And 70% of the housing would be dedicated to affordable or work-force priced housing.
The Fairgrounds proposal was released last week and it includes the Major League Soccer Stadium. Within that proposal, the city is leasing 10 acres of land for the stadium developer to build a mixed-use development with workforce housing.
The strange thing is that people have lost their minds over these two proposals. And many people are getting the two projects confused due to proximity.
Some of the concerns have merit and need to be investigated prior to final approval of either project.
While other concerns are down right ridiculous.
I'm not here to tell you what is the best path for Nashville. Instead, I want to say that the constant fighting over every project doesn't help the next family that needs an affordable place to live near their work.
The people of Nashville need to work together if we are going to solve these problems.
Are you with me on working together?
Hit reply and let me know where you stand.
The Daily Deal in Nashville is this three bedroom ranch home in Crieve Hall that is listed for less than $260,000.