A look back at 2020
Posted by Steve Jolly on Thursday, January 7, 2021 at 12:54 PM
By Steve Jolly / January 7, 2021
Comment
On Thursday, I plan on taking a look ahead and sharing what the experts think is going to happen to the Nashville market in 2021. Before we do that, let's look in the rearview at 2020 and see what we can learn from the most turbulent year in some time.
It started on March 3rd with the 6th costliest tornado in US History. The final toll is in the neighborhood of $1.5 billion worth of destruction. Downtown and East Nashville neighborhoods were some of the hardest-hit areas.
A few weeks later, we are in the midst of a shutdown due to the pandemic. Nashville quickly learned to deal with the virus as best as we could and started opening up where it was safe in April. The city has access to some of the best healthcare in the world, and those folks deserve a ton of credit for keeping us healthy.
The year ended with a bombing in the heart of downtown on Christmas morning. Damage estimates have not yet been completed. However, we know that 45 buildings were damaged, 7 of them cannot currently have occupants and three others face immediate demolition.
Most places would be devastated. Waiting on bailouts and help from the outside. Not this town. Nashville is beyond resilient. Falling hard, getting up, and then keep moving forward, day after day.
This is one of the reasons why I love living in Nashville. It's a big city with a small town work ethic and love for your neighbor.
The Nashville Real Estate Market ended the year, very similar to how it started. Lots of demand with little supply.
Here's what Sales looked like throughout the year.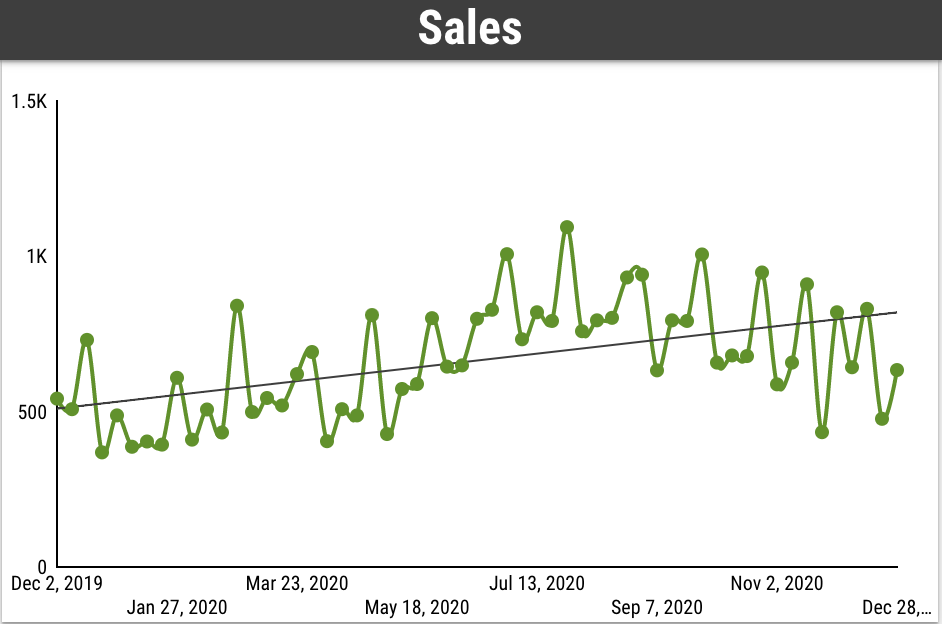 In spite of the supply issues, sales still increased in 2020, 6.2% over 2019. New home sales were a big help with 19.2% of the overall market share.
Resales were down partially because people are staying in their homes longer. The average person now moves only once every ten years. Just a few years ago, it was closer to once every seven years.
Here's what new listings looked like in 2020: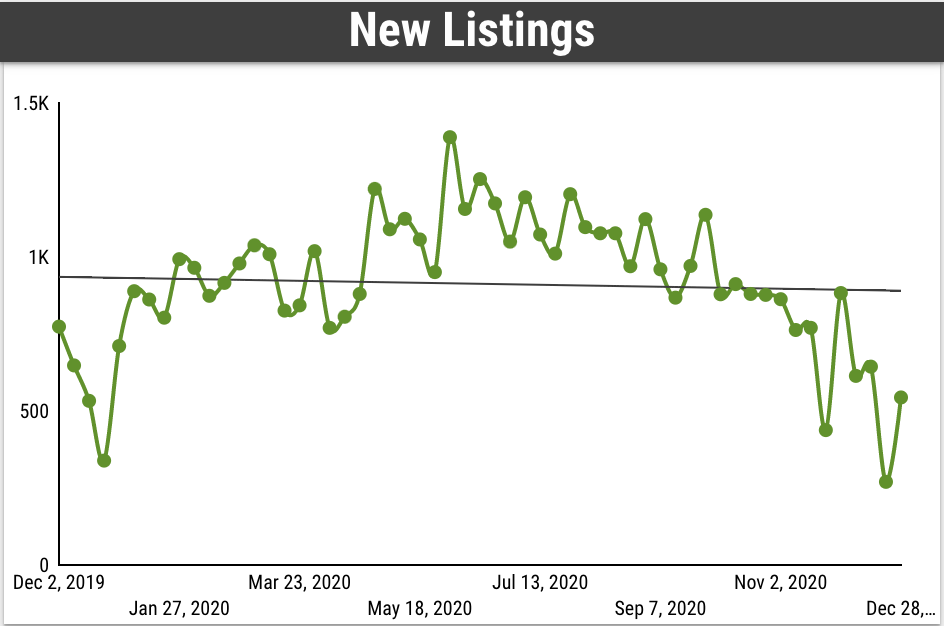 The pattern is typical because most people attempt to sell their homes in the spring and summer months. However, it's still not enough to meet the demand from buyers.
Buyer demand is peaking for several reasons. First, interest rates are still near record low levels. That is a huge motivator. Also, the largest living generation in America right now are the Millennials with more than 72 million in total. The bulk of that generation is at the age when most people buy homes.
Based on these factors, we are likely going to have to build our way out of this problem. That's going to take time and will likely be a bonus for the market and homeowners for some time.
Here's what the showing demand looked like for 2020: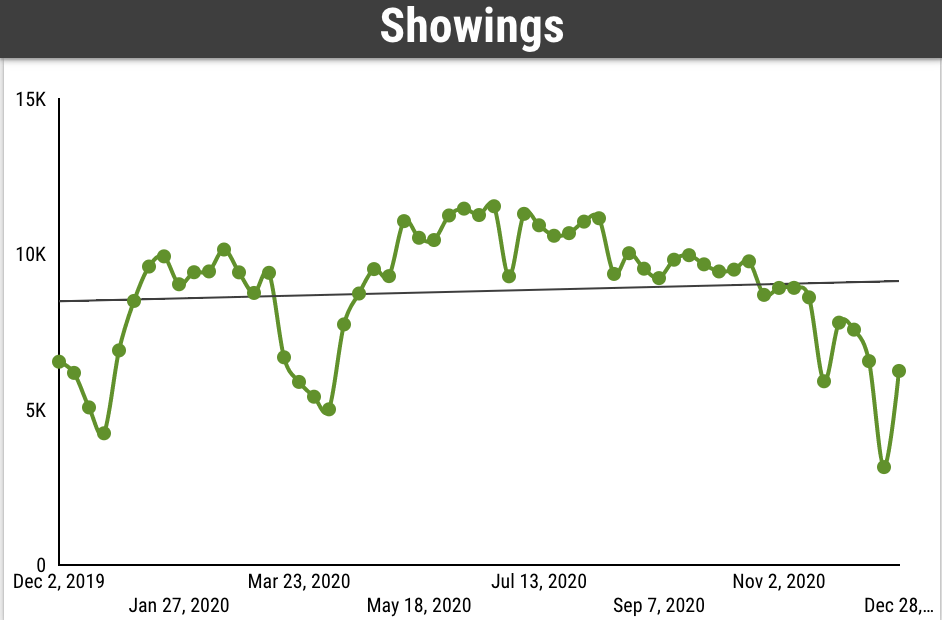 It's amazing that it increased with all of the troubles we've had this year. I know what you are thinking. Can we really keep this up?
One of the best ways to keep an eye on future business is to watch the number of homes that go under contract. These homes will close 30-60 days in the future for resales and up to a year for new construction.
Here's a glimpse of those pending sales throughout 2020: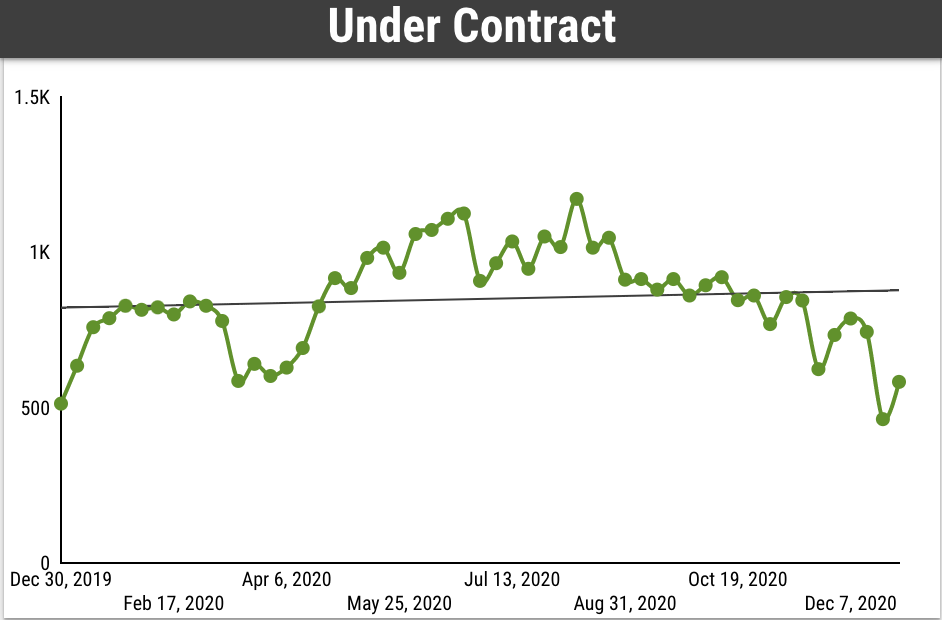 Homes going under contract continued to increase throughout the year. And I expect more of the same in 2021.
All considered, 2020 was an amazing year for the economy and the Nashville Real Estate Market.
What about next year?
If you want to check out what the experts expect for Nashville in 2021, then tune into my Facebook Live show on Thursday, Jan 7th.. If you can't make it, you can always watch the replay at MusicCityShow.com. You should find it there on Thursday afternoon.
If you have any questions, you can always reach me at 615.257.9996.
See you Thursday!