3 Things You Need to Know About the Nashville Market
Posted by Steve Jolly on Thursday, September 30, 2021 at 1:01 PM
By Steve Jolly / September 30, 2021
Comment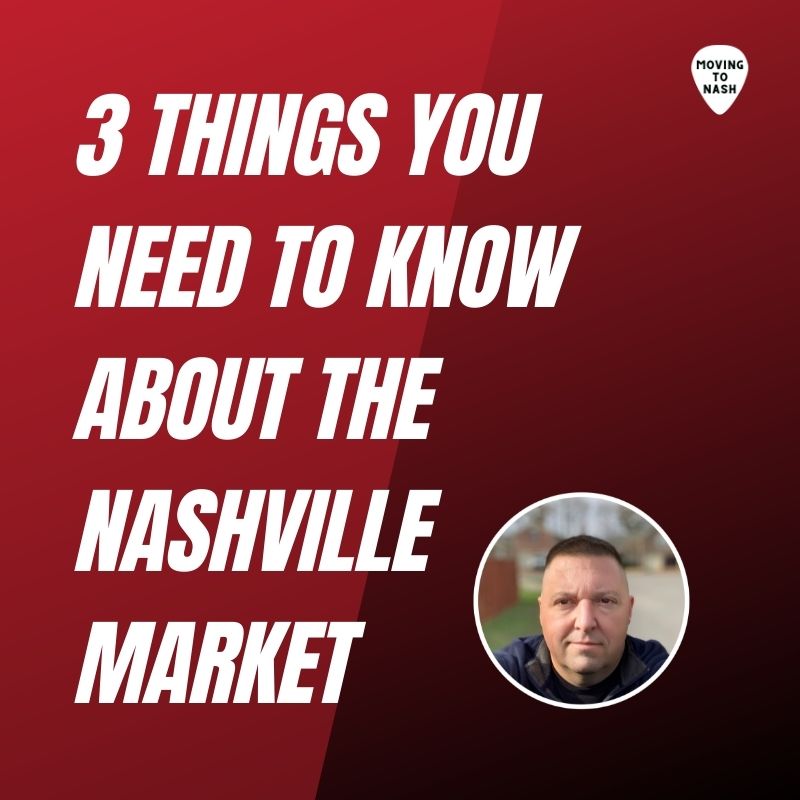 Hey! Steve Jolly here with Benchmark Realty. Today on the Moving to Nash Show, I want to start a new series for homeowners. If you're thinking about selling your home, then this is for you.
The first thing I want to talk about today is the Nashville Market Heat Index. You've heard a lot about it lately because it is the #1 factor driving the market today. There is simply not enough supply for the current demand.
Fortunately, buyers in this area have a habit of slowing down in the fall and winter months. Less competition is good news for buyers who have been struggling to find success this year.
The heat index across Greater Nashville shows that slowing trend with an 86 score. That's down from a 92 last week.
It means for every 86 homes that sold in the last 30 days, only 100 new homes were listed for sale. Our five-year average is 69, so it's still a hot market but showing signs of typical seasonal trends.
Davidson County alone hit 90 and red-hot Williamson registered 97 on the heat index this week.
If you want to sell this year, I still have time to make that happen for you if you act quickly.
Just give me a Call/Text at 615.257.9996.
Now, if your timeline is early next year, I'd still call, and here's why.
Marketing is everything when it comes to getting the best price for your home. And pictures are a huge part of how the public views your property.
Exterior photos that show your curb appeal look best right now, especially compared to late fall and winter pics.
We can have the photos shot now, while your yard still looks gorgeous. And be ready to list when it makes sense for you.
This also gives us more time to get your custom marketing plan designed and optimized.
Over the last few years, we've put a ton of resources towards marketing our listings that resulted in more showings, more competition, and more profit for you, our clients.
You won't get this level of digital marketing for your home from any other Nashville agent.
Next week, on the Moving to Nash show, I'll show what we do to market your home and the results. So you can see for yourself.
Now, before we go, here's what you learned today.
1. The market slows down this time of year, every year.
2. It's still a good time to sell, Get your pictures now.
3. Buyer's who have been struggling. This is your time.
See you next week.
Peace & Love Y'all