10 Reasons Why You'll Fall in Love with Nashville
Posted by Steve Jolly on Monday, November 5, 2018 at 9:32 AM
By Steve Jolly / November 5, 2018
Comment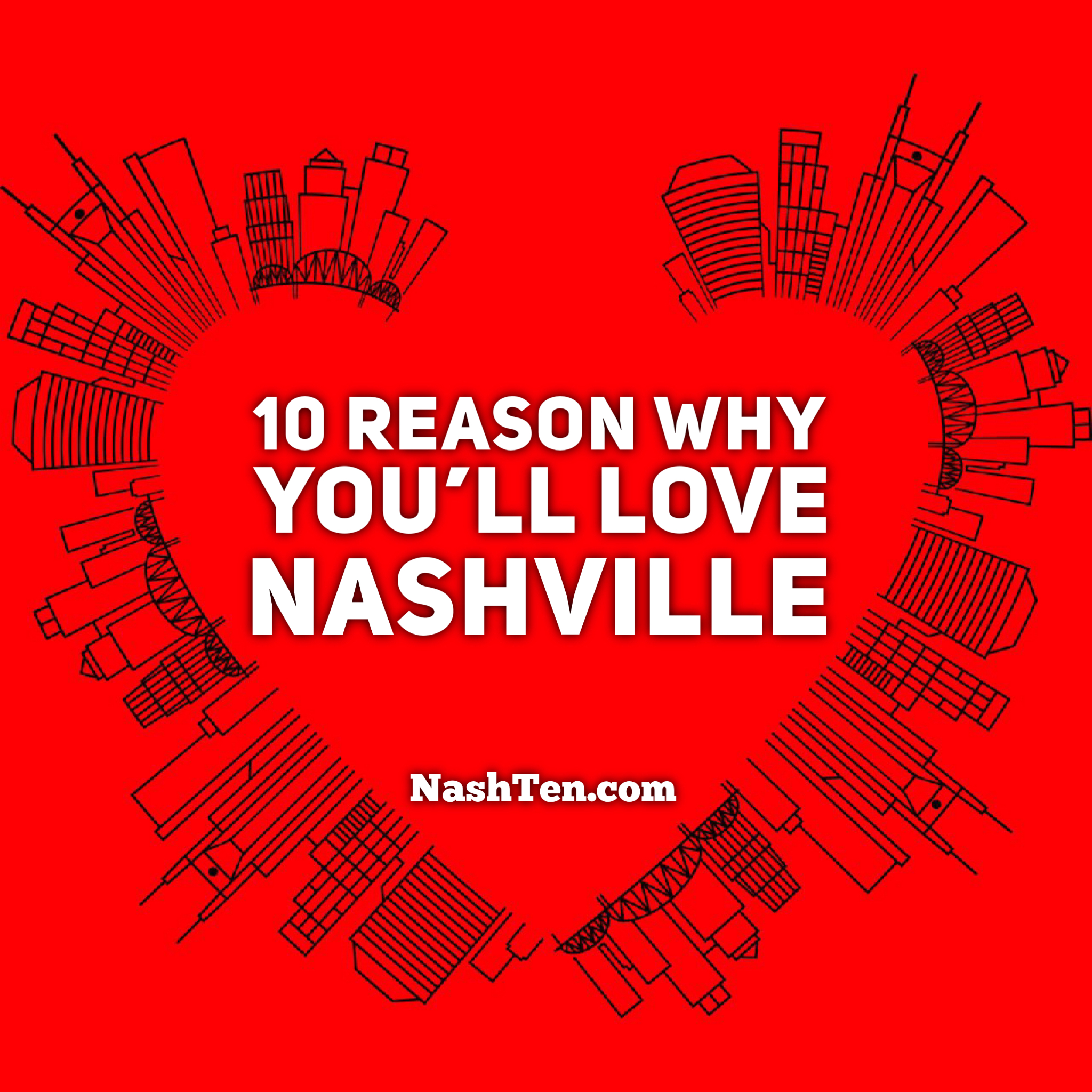 Over the last few years, others have called Nashville the "It" city. And everywhere I go, people tell me that they want to go to Nashville.
I feel exactly the same as they do, and here's why!
Nashvillians: The people of Nashville are some of the best I've ever met and lived around. It's a melting pot of cultures in the heart of America. Despite our differences, most truly care about each other and love their neighbor.

Weather: The one thing you can count on changing in Nashville is the weather. You get a true, four-season experience in Tennessee. Just enough snow to enjoy. And if it gets too hot in the summer, you can always find a lake or mountain hideaway to cool off.

Taxes: No State Income Tax and below average overall tax burden. Do I need to say more?

Beauty: From the mountains in the east to the rolling hills in the middle and the delta out west, the beauty and variety of Tennessee is unmatched in the world. If you are looking for your happy place, I know you can find one here.

Excitement: More than 100 people per day are moving to Nashville for jobs, opportunity and a better life. They've heard about the good things happening here and want to be a part of it. The buzz around the city is electrifying.

Little-Big Town: It's just not the name of a band, it's exactly how Nashville feels. I attribute much of that to all the good people who are working to make this a better place for everyone.

Creative Spirit: Nashville is home to a big part of the music industry, the tech/entrepreneurial crowd, and a growing community of other artists. Have a large creative community here in Nashville adds so much to every part of life. I love it.

Pro-Business: Most people think of the music industry when they think of Nashville business, but it's so much more. Healthcare, tech, finance all have a big presence locally. The local and state governments do a great atattracting businesses and supporting them.

Education: From kindergarten through college, you'll find options in Nashville that fit everyone's need and budget. World class education, teachers that care and involved parents can all be found in Music City.

Affordability: Some people may disagree with me here and that's ok. Nashville has appreciated significantly in the last twenty years. When you look at average home prices and rents, you find Nashville is right in the middle of the pack for the nation. Where else can you get this kind of value for average prices?
You don't have to take my word for it. Come experience Nashville for yourself. Gretchen and I can't wait to show you why we love to call this place home.
And if you live here or have visited, hit reply and tell me why you love Nashville.