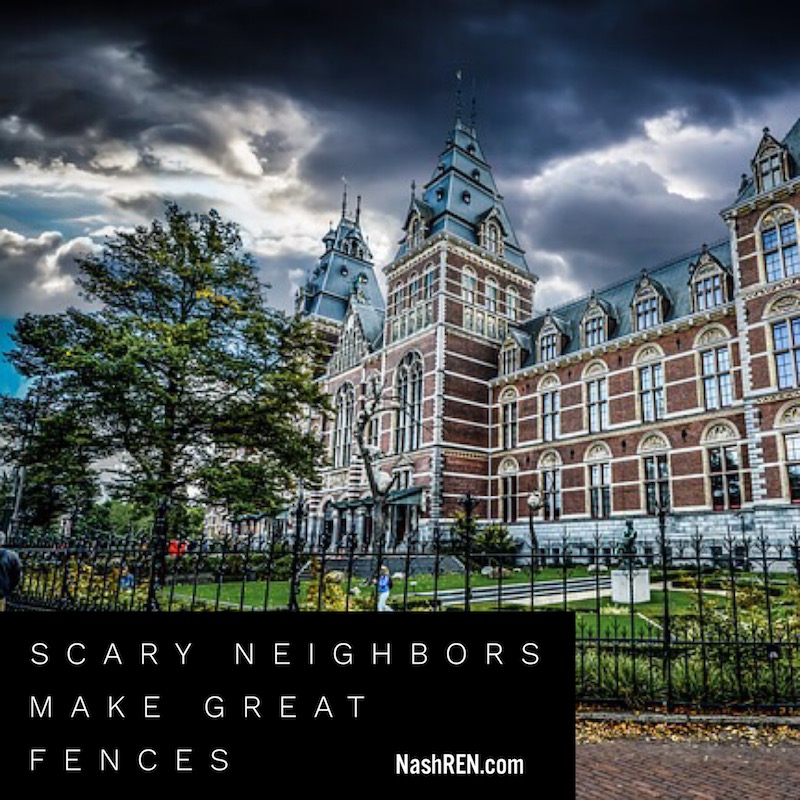 The journalist Arthur Baer summed it up best when he said, "A good neighbor is a fellow who smiles at you over the back fence but doesn't climb over it. "
Over the years, I've had lots of wonderful neighbors.
Like Mrs. Woody, who used to live next door when we first moved to Nashville. She was one of the sweetest ladies that you'll ever meet. And she shared part of her home with others so she could stay in it for as long as possible.
One of her favorite pastimes was to sit on the front porch.
She usually had something to do while she was sitting, however, she was never too busy to talk.
And I took many opportunities to sit with her a while, soak up some of her wisdom and listen to her stories.
She lived in that same house for more than 50 years and I loved to hear how our neighborhood changed over that time.
We've had our share of bad eggs too.
People who will smile at you one day and then threaten you the next.
I never let the rotten ones get to me though.
I figured the best thing to do was stand my ground, persevere and they would eventually move.
And they always did.
This next story caught me by surprise. It was so bizarre, at first I thought the article was satire.
This might be the pettiest thing I've ever heard.
In Toronto, a couple renovated their home and took inspiration from other homes, including their neighbors.
You would think that would be welcome. A renovated home in the neighborhood that looks and feels like it belongs.
Yet, their neighbor a few blocks over did not feel that way.
He sued his neighbors to the tune of $2.5 million for remodeling their...